Providing the public with the most accurate and up to date information and qualified personal injury attorney listings in their state to represent them.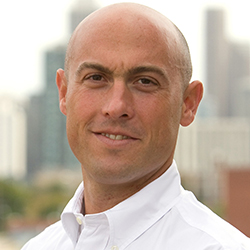 Charter Member
Jonathan Rosenfeld is a personal injury attorney based in Chicago, Illinois. Jonathan is the founder and managing attorney of Rosenfeld Injury Lawyers LLC. The firm is dedicated to zealously representing people seriously injured or killed in accidents or due to professional negligence.
In terms of accident cases, the firm has a tremendous track record for motor vehicle accidents involving auto accidents, semi-truck crashes and motorcycle accidents. The firm is equally committed to representing individuals and families in medical negligence cases involving: nursing home abuse, medical malpractice and injuries at birth. Following, a disturbing trend, Rosenfeld Injury Lawyers is proud to advocate on behalf of victims of childhood sexual abuse in cases involving, clergy, Boy Scouts and other organizations.
All of the cases that Mr. Rosenfeld and his law office work on are handled on a contingency fee basis where a legal fee only charged when the firm is successful in obtaining a recovery. Since opening the doors to the firm, Mr. Rosenfeld and his team have collected over $250 million is settlements and verdicts for his clients.
Client service is a priority at Rosenfeld Injury Lawyers. Every client has access to their assigned attorney and support staff's telephone and email. Every call is returned within 24-hours. The firm is proud of the fact that client surveys and reviews consistently rate the firm as 'excellent'.