Providing the public with the most accurate and up to date information and qualified personal injury attorney listings in their state to represent them.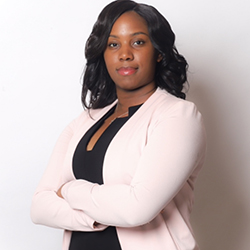 Shani Butler-Anderson
4510 Hanging Moss Road
Jackson, Mississippi
39206
601-502-3264
www.jablawpllc.com
Charter Member
Shani Butler- Anderson is a lifelong Mississippi resident and native of Pocahontas, MS. She is currently the Managing Partner of Johnson, Anderson & Butler, PLLC. The JAB Law Firm aims to provide quality "service through practice" to each of their clients, with a primary focus in the areas of personal injury and bankruptcy. In addition to her legal career, Shani is a dedicated wife and active community service participant.
Johnson, Anderson & Butler, PLLC
Tatum & Wade, PLLC
Bachelor's Degree in Sociology with emphasis in Biology from Tougaloo College

Magna Cum Laude
Presidential Scholar

Degree of Juris Doctorate from Mississippi College School of Law

Academic Scholar
Certification in Small Law & Solo Practice
Executive Secretary of Southern Law Journal of Policy & Justice
Certified Guardian ad Litem
COMMUNITY SERVICE & ORGANIZATIONS

Pro Bono Adoption Clinic Student Attorney
Youth Church Choir Director & Mission Leader
MS Army National Guard Representative
Delta Sigma Theta Sorority, Inc.
Magnolia Bar Association
MS Bar Association
Metro Women Lawyers