Providing the public with the most accurate and up to date information and qualified personal injury attorney listings in their state to represent them.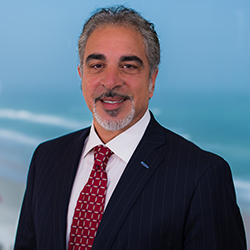 Charter Member
Michael J. Politis was born in Queens, NY, a 1st generation American born of Greek parents. His family moved to Ormond Beach, where Michael attended Ormond Middle and Seabreeze High School. Being from a traditional Greek family, Michael was brought up with a strong sense of moral values, work ethic and faith.
Michael Politis received his Bachelor of Science degree from the University of Florida, with an emphasis on Business Administration and Corporate Finance. He then went on to Nova University School of Law and received a Juris Doctorate of Law in 1988. He served as an Assistant State Attorney until he retired as Chief of Homicide with a 100% conviction rate. In 1993 he went into private practice full time, on a lifelong mission to bring justice to those in need.
Michael has been happily married for 19 years and they have two daughters. He enjoys being with his family, riding and racing motorcycles of all kinds, traveling, playing tennis, and any sport on the water. His personal love of all motorcycles has fostered a natural desire to help all those injured in motorcycle accidents.