Providing the public with the most accurate and up to date information and qualified personal injury attorney listings in their state to represent them.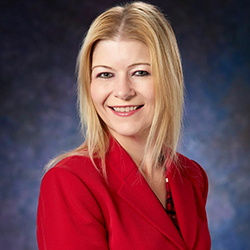 Kim Welch
108 E. St. Vrain St., Ste. 11
Colorado Springs, Colorado
80903
719-465-1697
www.kimwelchlaw.com
Charter Member
Kim Welch is a former insurance defense attorney that is now serving individuals that have been injured in an accident because of the negligence of another. She prides herself in fiercely advocating for her client's rights and to get them compensated for the injuries and damages they have suffered. In fact, she has been referred to as a "bulldog" and a "spitfire" because of her tenacity.
She was also named as a Mountain States Rising Star by Super Lawyers, was nominated for Best Attorney in the 2019 Best of the Springs contest, and as a Top 100 National Trial Lawyer for the State of Colorado.
Call Kim today for a free consultation. She can be reached at
(888) 590-5510, extension 1.