Providing the public with the most accurate and up to date information and qualified personal injury attorney listings in their state to represent them.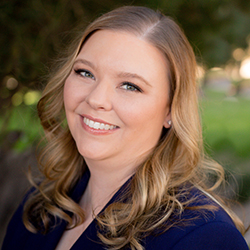 Kelley N. Durham
1400 E. Southern Ave #620
Tempe, Arizona
85282
480-820-9090
www.kndlegal.com
Charter Member
Kelley Durham is a caring, compassionate and dedicated attorney focusing on serious and catastrophic personal injury law. Kelley Durham is the owner and managing attorney at K Durham Law PLLC and believes that each person's injuries and experiences are unique and treats each client as an individual. Kelley graduated from ASU Magna Cum Laude and went on to law school at Texas A & M School of Law graduating a semester early with her juris doctorate.
Kelley has been admitted to the Supreme Court of Arizona, U.S. District Court of Arizona, the U.S. Court of Federal Claims and the Supreme Court of the United States of America.
Kelley's focus on assisting those around her lends itself to prolific volunteer and community work. Kelley has been volunteering with the Fiesta Bowl since 1996 in various capacities. She is a member of the Phoenix Zoo Auxiliary, where she was appointed chair person for Charity Charms fundraising for the 2014 to 2016 and 2016 to 2018 terms and has been elected Vice President for the 2018-2020 term. Kelley also held the position of Vice Justice in the Valley of the Sun Alumni Chapter of Phi Alpha Delta in 2010-2011 and Justice from 2011-2013 and recently helped to establish a statewide chapter where she was elected Justice in 2016. Kelley also holds the position of Vice President of the MCBA Solo and Small Firm division and currently holds the position of Co-President of the Wildest Club in Town which is an organization focusing on raising awareness and fundraising for the Phoenix Zoo and its conservation and research efforts.