Providing the public with the most accurate and up to date information and qualified personal injury attorney listings in their state to represent them.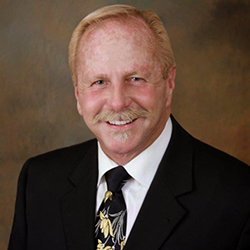 Charter Member
"Top Rated Lawyer in Personal Injury and Medical Malpractice" (American Lawyer). "One of the top 100 trial attorneys in the nation" (National Trial Lawyers), "an exceptional lawyer", past President of the State Bar of California (over 200,000 lawyers) (2005-2006), and served on the State Bar Board of Governors (2002-2006). Peers, judges and clients rate him "Superb" (AVVO); "Preeminent, highest possible rating in legal ability and ethics" (Martindale-Hubbell); member of his law school's Hall of Fame; Inland Empire Magazine called him the "Best of the Best". The firm has recovered hundreds of millions of dollars for clients. Heiting & Irwin specializes in representing clients victimized by serious injuries, wrongful death, negligence, and serious accidents. Mr. Heiting is also called on for representation in eminent domain and a variety of other civil litigation areas.
He is or has been a member of multiple federal and state litigation, ethics, and trial associations. He has been a Commissioner, overseeing eight western states of the Commission on Lawyers Assistance Programs, appointed by three American Bar Association presidents for three consecutive terms. He also has served as president of the Riverside County Bar Association, was a co-founder of the Leo A. Deegan Inn of Court (training younger or less experienced members of the bar), and a charter member of the Inland Empire Federal Bar Association. He was president of The Other Bar (a statewide organization of judges and lawyers helping other lawyers and judges) from 1991 - 1993, and a board member from 1988 - 2003. He is the current vice-chair of the Substance Use Disorders Advisory Board to the Health Law Section of the American Bar Association.
Mr. Heiting is admitted to practice law before all courts of the state, the federal courts, the United States Court of Federal Claims, and the California and United States Supreme Courts.
The managing partner of Heiting and Irwin, Mr. Heiting has been practicing law since receiving his doctorate degree in law in 1976. He has served as a judge pro tem in Superior Court, and continues to serve in this capacity and as a privately requested and court appointed arbitrator and mediator in state courts and the California Court of Appeal, as well as handling his active practice in prosecuting and defending personal injury and medical malpractice matters. He has been an invited speaker, lecturer and panelist for lawyer and trial practice organizations and for the State Bar and a variety of legal and community organizations across the country. Even with this very active professional life, Mr. Heiting dedicates an extensive amount of time to service on boards of several non-profit organizations. Mr. Heiting is the recipient of the highest honors bestowed in two regional bar associations: the James H. Krieger Meritorious Service Award (Riverside County Bar Association), and the Florentino Garza Fortitude Award (San Bernardino County Bar Association), acknowledging significant community service and outstanding civic achievement.
Mr. Heiting and his wife Cindy were married in 1971 and have three sons. They live in Riverside.