Providing the public with the most accurate and up to date information and qualified personal injury attorney listings in their state to represent them.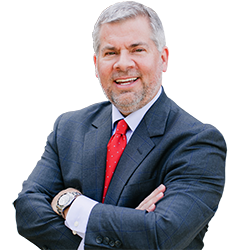 Charter Member
Legal Accomplishments
Gary Martin Hays' legal accomplishments include being a member of the prestigious Multi-Million Dollar Advocates Forum, a society limited to attorneys who have received a settlement or verdict of at least $2 million dollars. He has been recognized as a "Super Lawyer" by Atlanta Magazine as one of Georgia's top workers' compensation lawyers; as one of the Top 100 Trial Lawyers in Georgia since 2007 by the American Trial Lawyers' Association; and by Lawdragon as one of the leading Plaintiffs' Lawyers in America.
Gary is a 15-time best-selling author/co-author, including the #1 best-selling legal books, The Authority on Personal Injury Claims in Georgia and The Authority on Workers' Compensation Claims in Georgia and The Authority on Inadequate/Negligent Security Claims in Georgia. His firm specializes in cases involving personal injury, wrongful death, workers' compensation, inadequate security, and social security disability claims.
Since 1993, his firm has helped over 46,000 injured victims and their families.