Providing the public with the most accurate and up to date information and qualified personal injury attorney listings in their state to represent them.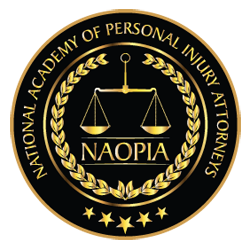 Charter Member
David's law practice is located in Los Lunas, New Mexico. David has represented injured people for more than 30 years. He tries cases to jury's and judges throughout the State of New Mexico, and resolves cases through mediation, recovering millions of dollars on behalf of his injured clients and their families. David has worked on published appellate cases. He started in practice with his brothers, Tibo J. Chavez, Jr. and Reggie Chavez who he continues to associate on cases. David's practice is focused primarily on litigation. He has served on a number of boards, committees, and task forces locally and throughout New Mexico.
David C. Chavez was born and raised in Belen, NM. He grew up on the family farm with three brothers. David's father, the late Judge Tibo J. Chavez, started the practice in 1939. He was a Thirteenth Judicial District Court Judges in Valencia County; served as NM State Senator for Valencia County; served as State Senate Majority Leader; and Lieutenant Governor for the State of NM. The late Judge Tibo J. Chavez was also a member of the UNM Board of Regents; President of the Museum of NM Board of Regents; Member of the State Police Board and Author of Historic Preservation Legislation.
David's mother, the late Betty Chavez was described as a walking encyclopedic of New Mexico history. She was raised in Portales, NM. She became immersed in New Mexico history. Betty's love for history and the state was demonstrated by her commitment to various state and local organizations. Betty Chavez was a member of the Daughters of the Confederate as well as the Daughters of the American Revolution.
David is married to Renee Antoinette Baca-Chavez who owns and operates Renee Antoinette's school of dance in Belen. They have four children.
EDUCATION
Attended law school at Drake University
Obtained Juris Doctorate from the University of New Mexico School of Law in 1983
JURISPRUDENCE PRACTICE
Licensed to practice in the State Courts of New Mexico
Licensed to practice in the Tenth Circuit Court before the Federal United States Court of Appeals
Licensed to practice in the State Courts in Colorado
REPRESENTATION AND PROSECUTION FOR MUNICIPAL ENTITIES
Special prosecutor for the Thirteenth Judicial District Attorney's Office
Attorney for the Village of Bosque Farms and prosecutor for the Village of Bosque Farms for 19 years
Past Belen City Attorney
Past Valencia County Attorney
LAW ORGANIZATIONS
New Mexico Bar Association
Member of the American Bar Association
Member of the Colorado Bar Association
New Mexico Trial Lawyers Association
Former Fellow of the New Mexico Bar Association
Valencia County Bar Association, Past Vice President
Past Board Member New Mexico Young Lawyers Division Bar; Past Liaison to the Young Lawyer Division – trial practice section
Past Los Lunas School-Law Related Education Advisory Board
ELECTED OFFICES
New Mexico House of Representatives, 2010-2012
University of New Mexico Valencia Campus Board Member, March 1999 through 2010