Providing the public with the most accurate and up to date information and qualified personal injury attorney listings in their state to represent them.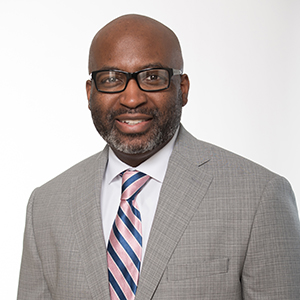 Antonio L. Jeffrey
105 W, Madison St., Ste. 901
Chicago, Illinois
60602
312-583-7072
www.jeffrey-erwin.com
Charter Member
One of the Founding Partners of Jeffrey & Erwin, LLP, attorney Antonio L. Jeffrey represents victims of civil rights violations, personal injury matters, wrongful death claims, and workplace and catastrophic injuries. In doing so, Mr. Jeffrey relies on over a decade of experience serving as counsel for Fortune 500 companies, including major automotive manufacturers and multinational retail companies in defense of products liability and workplace injuries, respectively; hospitals and physicians in medical malpractice claims; and numerous employers and insurance carriers in the defense of workers' compensation matters. He has litigated cases in state and federal courts across the country, including Delaware, Oklahoma, Indiana, Mississippi, and Illinois, to name a few.
After successfully representing companies for over ten years, Mr. Jeffrey now utilizes that experience to represent individuals injured as a result of civil rights violations, catastrophic personal injury matters, and workplace injuries. He also represents individuals facing criminal charges who have been wrongfully convicted due to constitutional violations.
In addition to a law degree from the University of Tulsa College of Law, Mr. Jeffrey holds a Master of Business Administration from the University of Phoenix, a Master of Public Administration from the University of Oklahoma, and a Bachelor of Arts from Howard University.