Providing the public with the most accurate and up to date information and qualified personal injury attorney listings in their state to represent them.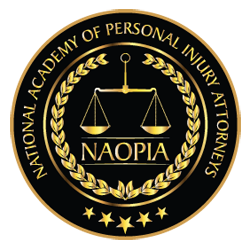 Charter Member
Amara Edblad, Esq. is the Managing Attorney of the Pincus Law Firm, PLC in North-West Phoenix.
Amara graduated from the University of Southern California in 2008 with a degree in History and Cinema Production and went on to study at the London School of Economics and Cambridge University.
After her overseas adventures, Amara came back to her hometown and attended Arizona State University's Sandra Day O'Connor College of Law.
In 2012 Amara came on board with Pincus & Associates and worked her way up to becoming the Managing Attorney of the newly launched North-West Phoenix office of the Pincus Law Firm.
Amara has practiced personal injury law since 2012, has negotiated millions in settlements for her clients, and has a winning track record. Amara has successfully litigated hundreds of cases, enjoys the rewards of having hundreds of satisfied clients, and is quite pleased with her ability to make the insurance companies play fairly.